10th March 2014, Saint-Petersburg, Russia
Open Data in Education has, so far, mostly been focusing on open educational resources. However, with the  new trends of MOOCS and online courses in general, it is important to look at what the open and linked data movements can bring to education, including in formal, university-based education. This event brings together representative from several initiatives around the world that are setting the foundations of the open data in education movement, and leading the way through innovative applications.
Attending
This event is open to all, and will include representative from various universities in Russia, as well as from open data in education initiatives around the world (The Open University, The Open Education Group of the Open Knowledge Foundation, Springer, The LinkedUp Project, The Euclid Project, etc.)
The seminar will be located at Saint-Petersburg, Birzevaya line, 14
Registration is highly recommended. Please contact us for any question regarding visa, accommodation, travel, etc. More information is available at the bottom of this page.
Confirmed Speakers (see details below)
Mathieu d'Aquin, The Open University, UK (data.open.ac.uk, LinkedUniversities)
Aliaksandr Birukou, Springer
John Domingue, The Open University, UK (Euclid)
Stefan Dietze, L3S Research Center, Germany (LinkedUp, LinkedEducation)
Marieke Guy, The Open Knowledge Foundation (Open Education Group)
Kristi Holmes, Bernard Becker Medical Library (VIVO)
Dmitry Mouromtsev, Dmitry Mouromtsev, University ITMO, St. Petersburg
Irina Radchenko, Moscow
Darya Tarasowa, Leipzig University
Programme
9.30am – Introduction
10.00am – Session 1 "Opening Educational data: development and benefits"
10.00am – The Open Education Working Group: Bringing people and projects together
Marieke Guy: Marieke Guy works for the Open Knowledge Foundation, a global not-for-profit organisation that want to open up knowledge around the world and see it used and useful. Her main area of interest is open education and she co-ordinates the Open Education Working Group.
Marieke is the dissemination and community building lead on the LinkedUp Project. LinkedUp is an EU-funded project that aims to push forward the exploitation of public, open data available on the Web, in particular by educational institutions and organizations. It is doing this through a series of competitions aimed at developers called the LinkedUp Challenge.
10.30am – Developing Rich Interactive eBooks to Teach Linked Open Data to Professionals: Principles and Processes
John Domingue: Prof. John Domingue is the Deputy Director of the Knowledge Media Institute at The Open University and the President of STI International, a semantics focused networking organization. He has published over 200 refereed articles in the areas of Artificial Intelligence and the Web and his current work is focused on how semantic technology can automate the management, development and use of Web services and on the relationship between Linked Data, rich media and education. Over the last decade John Domingue has served as the Scientific Director for three large European projects covering semantics, services, the Web and business process management. He current serves as Chair of the Steering Committee for the ESWC Conference Series. From 2008-2012 he served as a member of the Future Internet Assembly Steering Committee. He currently serves as the Project Coordinator for the EU project FORGE which will connect Europe's main Internet research and experimentation facilities to eLearning technogies. John Domingue is on the editorial board for the Journal of Web Semantics and the Applied Ontology Journal.
11.00am – Break
11.30am – Session 2 "Using linked data in education"
11.30am – Learning and Education with the Web of Data
Stefan Dietze: Dr. Stefan Dietze is a Research Group Leader at the L3S Research Center (Germany) which he joined in 2011 following previous positions at the Knowledge Media Institute of The Open University (UK) and the Fraunhofer Institute for Software and Systems Engineering (Germany). His research interests are in Semantic Web and Linked Data technologies and their application to Web data integration problems, in particular in the field of learning and education. Stefan currently is coordinator of the European R&D projects LinkedUp (http://linkedup-project.eu) and DURAARK (http://duraark.eu). His work has been published in major conferences and journals and he is member of numerous organisation and programme committees and editorial boards. He is also co-founder of the LinkedEducation.org and LinkedUniversities.org platforms and the Linked Learning workshop series, which were among the first efforts concerned with the application of Linked Data technologies in the field of learning and education.
12.00pm – A bird's-eye view of scholarship at the individual, institution-wide, and global levels.
Kristy Holmes: Kristi Holmes is a Bioinformaticist at Washington University's Bernard Becker Medical Library, where she is involved in the development and implementation of the library's Bioinformatics@Becker program. She is the Engagement Lead for the Semantic Web-based discovery platform VIVO (http://vivoweb.org/) and has served on its leadership team since 2010. Dr. Holmes is a member of the Washington University Institute of Clinical and Translational Sciences (WU ICTS) and the WU ICTS Tracking and Evaluation team, where she is particularly interested in issues related to dissemination of research findings and their resulting impact. She is also a member of the ORCID Outreach Steering Group. Dr. Holmes received her PhD in Biochemistry from Iowa State University.
Making LOD data about conferences available
Aliaksandr Birukou
On some Russian Educational Projects in Open Data and Data Journalism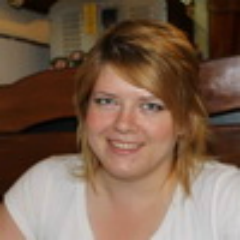 Irina Radchenko
1.00pm – Lunch
2.00pm Demos
VIVO with network visualization and data dashboard – Kristi Holmes
Towards multilingual educational content: SlideWiki example – Darya Tarasowa
The LinkedUp Data Catalogue – Mathieu d'Aquin
Linked Education Dataset (Topic) Explorer – Stefan Dietze
openedu.ifmo.ru – Dmitry Mouromtsev
The Open Education Handbook – Marieke Guy
The Euclid Linked Data eBooks – John Domingue
3.30pm – Session 3 "Future of Linked Data in Education"
Workshop-like session led by a panel of key stakeholders in the field to identify important directions of work, possibly collaborations, broadening awareness of benefits and issues of Open Data in Education. This is an interactive session to collaboratively discuss and possibly map out the roadmap to open data in education.
4.30pm – Conclusions
Presentation of the results of the previous session, and discussion of possible follow-up actions, including joint demonstrators, workshops and conferences, publications, etc.
Organisation
This workshop is organised by University ITMO, with support from LinkedUniversities.org and LinkedEducation.org.
Travel and Accommodation
Visa
Visa is free for EU citizens. Please contact us to obtain an invitation letter (will need a scan of your passport). Passports should be valid more then six months after a visit to Russia.
Hotels
SOKOS Hotel "Palace Bridge" ***** (2 min walk)
Hotel "Vergas" *** (15 min walk)